Hat-making has existed since the days of old. It is referred to as millinery. There were times in the past when hats were considered the most important part of the dress. They were not worn merely as a fashion accessory; in addition, attached to them was etiquette worth.
For a woman in the Victorian era, dressing up had to include a hat lest you're taken to be of low class. This is because hats were thought to be a representation of a good family background and a show of high status. Women and men alike would put on hats to look smart.
Millinery as an art has through the years undergone various changes with people's taste and trends plus the cultures of various places. Schools, sports, industrial plants, bureaus of law enforcement, food preparation industries, et cetera, have now incorporated hats as part of their uniform. Now people also use hats to protect their faces from the hot sun's rays. All the same, they are still used to harmonize an outfit.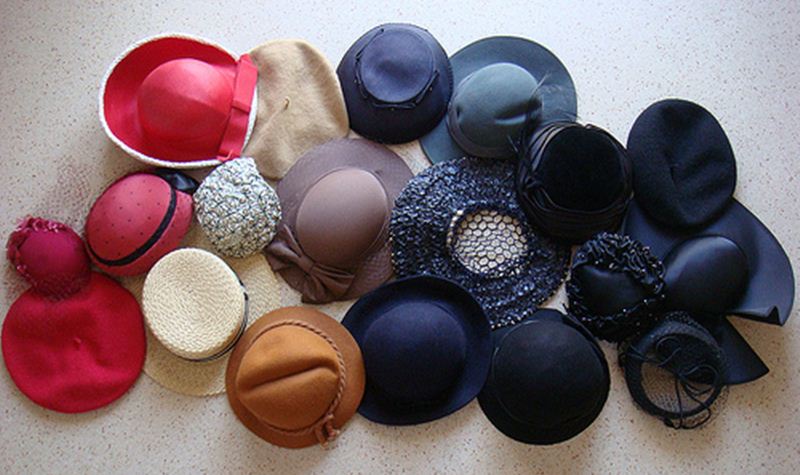 It is not possible to write about all the different types of hats worn around the world because they number in to hundreds. We can however feature some of the popular ones.
Popular caps around the world
Conical Hat: Coolie and rice hat, as it is also called, conical hat is designed with the sun's rays in mind. It is made in such a way as to provide protection from the rays of the sun as well as a shield from the pouring rain. It is very common in East Asia as well as the regions of the South East of Asia.
Beret: It is circular and is linked to France. It does not have a brim, has a protruding flat crown and a headband that is firmly fitted.
Gat: bamboo and horsehair are mixed to make this cap which is typically black in color. Its brim is very wide and it is circular. It is worn by Korean men with their customary dress.
Karakul/Jinnah cap: because Quaid-i-Azam Mohmmad Ali Jinnah frequently wore the Karakul cap, it also referred to as Jinnah cap. The fur that makes it comes from a breed of sheep called Qaraqul. This hat is triangular in shape and a part of the attire of Kabul natives.
Gaungpaung: It is worn as a standard head covering by the diverse tribes of Burma, where it originates from. It is more or less a turban and comes in four main designs. Each racial group has its own way of wearing the Gaungpaung upon which they can be identified.
Beanie: Its other names include stocking cap, knit cap and skully. It is a good choice during winter to keep you warm.
Bucket or Fishing Hat: It has an extensive brim that slops downwards and is fashionable among men and women alike as an informal soft cotton cap.
Balmoral: Traditionally a Scottish hat and has a check band and a pompom on top.
Baseball Cap: It is famous throughout the world especially with the youth. It is worn in universities and colleges and outdoors as a shield from the sun.
Boonie or Bush Cap: It usually has camouflage print material an extensive brim made of soft cotton. Boonie cap is popular with the armed forces.
Beaver/Top Hat: This is the magician's hat. Uncle Sam the cartoon character is often shown with this hat. It is also called a top hat. This hat became very trendy with men in both the 19th and 20th century, after Abraham Lincoln popularized it.
Bowler Hat: It has a hard feel and a circular crown and is also called 'derby' in the US.
Capuchon: It is common during birthday celebrations in Cajun, south-western Louisiana. It is cone-shaped and lively colors adorn it.
Cowboy: North Americans love this cap. It has an extensive brim and gives a very manly and macho inkling of the person wearing it.
Deerstalker: It is intended for hunting in the Scottish climate characterized by wetness and wind. It has brims at the front and at the back and ear flaps that are attached together beneath the chin or above the crown.
Fez: Has a tassel attached at the top and may be cylindrical or cone-shaped. It is made of kilim material.
Trilby: It is the kind that Michael Jackson used to wear. Now youngsters wear it too.
Trapper: has fur that makes it a good choice in cold weather.
As earlier mentioned, the types of hats worn around the world are in their hundreds. The ones we have discussed do not even come close to exhausting that list. The hat might not be considered the most important part of an outfit today, but the culture of wearing hats will be with us for many days, months and years to come.