Young Jace Kellogg– and his brother Jett– dream of someday being professional bull riders, but they don't just love the sport for the adrenaline rush, the boys love bull riding for a much more special reason… the boys' dad was a bull rider, and– since he passed away from cancer– bull riding is their way of remembering him.
When Fox Five News's Surprise Squad heard about Jace and Jett, they knew they had to do something special for the boys, so a journalist with the squad showed up and their house for a surprise interview!
When asked why he loved bull riding, Jace broke down in tears. "'Cause it was was what my dad did. It was because he passed away. Still kinda get emotional about it."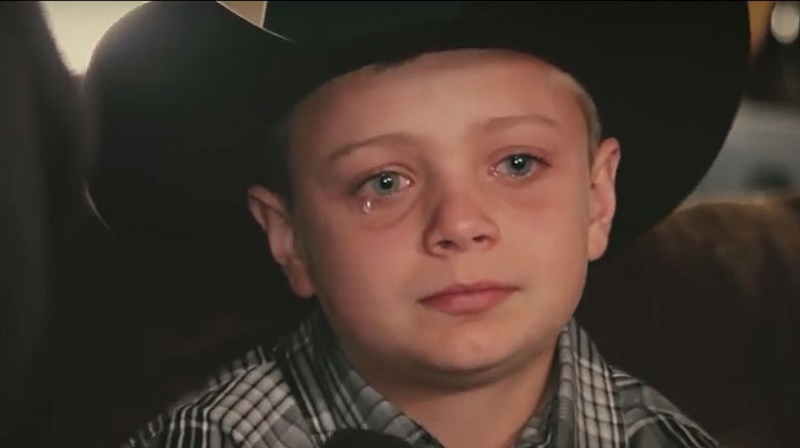 Jace explained he wants to be just like his dad someday, proudly showing off his dad's cowboy hat to the reporter.
But– as touching as the interview is– the most beautiful moment of all comes after the interview, when the surprise squad takes the boys into their front yard for a tear-jerking surprise… J. B. Mauney– the boys' favorite bull rider and hero– was in the front yard!
"I love the sport because my dad did it and I just look up to him," Jace explains to Mauney in the video below. "And I look up to you, too."
Watch the heartwarming video below and share!